ACE Health & Wellbeing Featured On-line Course
Breathing Meditation Essentials (BME) is the ACE Health & Wellbeing flagship course, providing a firm foundation for genuine growth, health, mental wellness, and essential change. 
BME teaches you how to connect with your Inner Self to achieve an authentic self-transformation. Breaking old, habitual responses and establishing the new. With expert tuition, personal application and dedicated practice; enjoy engaging with multi-media learning materials. 
The course is presented over six months via six digital learning modules, drip fed as you go. This helps you learn and establish the practices in each module before moving on to the next; facilitating the sequential development of regular daily practice.  
Course Aims & Outcomes:  
Restore sound breathing; achieve independent daily Mindfulness, Meditation Practice; improve overall Health & Wellbeing; experience Self-transformation.
Each module teaches important, fundamental steps in Self-awareness, integrating foundational methods into daily self-practice. Guided meditations and direct experience further deepen your understanding and self-mastery. Coursework is viewed online, and is downloadable as a digital e-book, with podcasts, audio files, videos and webinars for you to save to your desktop and phone.
Essentials of Breathing

Key Research Findings 

Relaxation & Stress Release

Essentials of Everyday Health 

Practical Mindfulness Training 

The Science & Art of Breathing Meditation Practice

Practical Training in Five Meditation Methods

Innovative Methodologies for Self-Transformation
Course content and design supports individual learning styles, needs, temperament, abilities and left/right brain integration. Holistic approaches to teaching and learning ensure a balanced development of physical, mental and emotional wellbeing. 
Is this Course Right for Me?
The comprehensive nature of this course makes it ideally suited to all levels of ability, from the beginner to the experienced. This is not a set and forget you course. All content is built on fully guided, step-by-step teaching & learning pathways. If you've always wanted to learn to meditate but never really known the best approach to take, or you've tried various forms of meditation without success; want to learn how to destress, breathe correctly, improve sleep, and have more energy, reducing the pain in your life, then you'll love BME.
Breathing Meditation Essentials is suited to those who are genuinely ready to embark on a journey to wholeness.  If you implement BME techniques and methods, you will be well on the way to establishing a successful self-practice. Why? Because they work. Is there anything they depend on? Yes, just one thing ~ that you practice them daily.
As the content is delivered electronically, the BME course is also suitable for traveling, going away on holidays or personal retreat. 
Everyone stands to gain from this course, as it supports you in embracing essential change [min. age 15 years). 
Sometimes, we just can't see the wood for the trees.                 
This is where BME comes in; a tried and true pathway through the forest of life. Should you be experiencing a heightened sense of distress or acute anxiety, please talk to your doctor before enrolling in this course.
Criteria for Enrolment?
The main criteria for course enrolment is your commitment to a Meditation Schedule (PDF calendar provided) allocating two (a.m. & p.m.) 5 to 20-minute practice sessions per day. The main thing is to start, just block out five minutes in the morning and evening just for you! 
With practice, you will naturally want to extend this time to suit your growing needs and ability. Together we can do it! Why not buddy up with a friend or family member and share the adventure!                                        
What Can I Expect to Achieve?
Through foundational practices of specific Breathing and Mindfulness exercises, you can expect to experience a new-found sense of Self and a heightened awareness of body system function. Artistic activities and the Science of research findings, inform and inspire you into action; integrating left/right brain, and helping you to develop your full potential.
Self-check and self-regulation practices help you to identify the thought patterns, feelings, and emotions that may be keeping you in a holding pattern of discomfort, pain, anxiety or fear. Specific methodologies for self-transformation assist you in identifying and resolving the origins of such pain patterns; providing you with a health & wellbeing skill-set to regularly self-assess and progress towards achieving course outcomes.                              
This course has been designed to guide you through a sequential development of sound breathing, calm, mindful focus; re-programming nervous system dysfunction, and laying the foundation for establishing a successful daily Mindfulness and Meditation self-practice.    
Further benefits include a return to true health with improved body system function, better sleep, increased energy levels, creativity, productivity, resilience, inner peace, outer calm, positivity, and self-confidence. 
Breathing Meditation Essentials is an online resource that never stops giving. When you're ready to progress to the next level of self-mastery, simply choose the next Meditation method to enrich your experience and expand your mind. 
Where to After the Course?
At course completion, the support & guidance of BME coursework are yours to keep for life! As a Breathing Meditation Essentials graduate, you will enjoy free access to all future course updates and improvements. You'll also continue to have opportunities to participate in our online community, with group chats providing you with on-going support and inspiration. There's always someone else coming up behind you who could benefit from your experience!
Have more questions? Then check our FAQs for more information.
On the BME course, enjoy the art of journaling & discover your inner Zen!
Wellness Checklist
Positive thoughts; slow, deep breathing; complete relaxation.
I am happy, I am healthy, I am strong

I breathe slowly and deeply into my belly

I let go & relax, I love & nurture myself
The Seedpod Podcast
Finding Your Authentic Self
This inaugural episode of The Seedpod is the first seed of a three-part series, Health & Wellbeing Essentials. In this episode, Anne C Evans (MHSc) explains the Why? (Seed #2 What? Seed #3 How?) of finding and maintaining your physical, mental and emotional wellbeing. Here you will discover the underlying cause of pain, hear key research results, thought-provoking case study evidence, with real pain solutions and sound health advice. Seed #1 & #2 available for listening now on the Seedpod Landing page, and accessible via the BME course portal on login.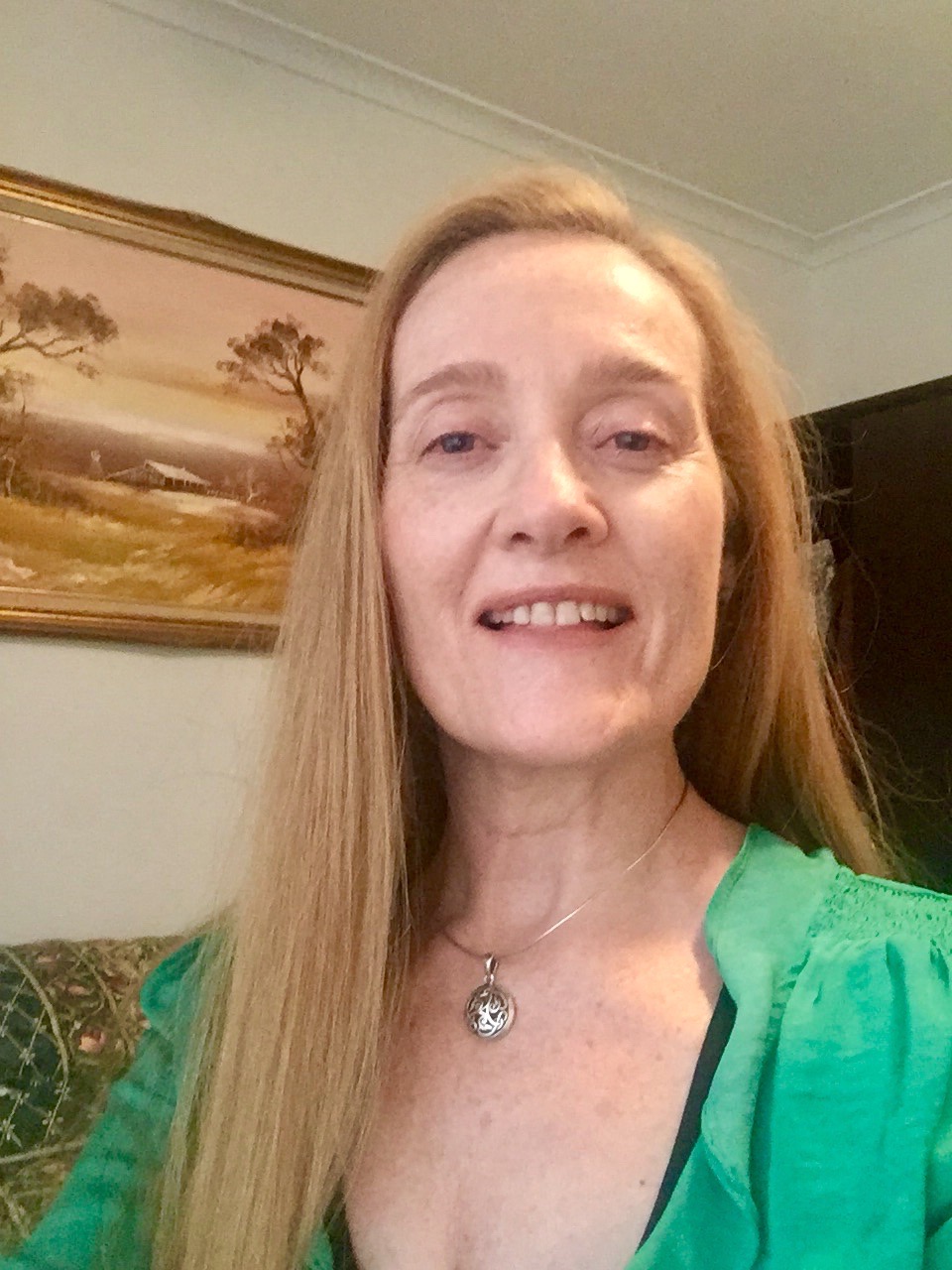 TEACHER & AUTHOR: ANNE C EVANS
Anne Evans writes and delivers online coursework and resources to improve the health and wellbeing of people all over the world. She enjoys teaching her clients face-to-face and through her online education portal, ACE Health & Wellbeing™ @ annecevans.com.             
Anne is a passionate teacher, researcher and innovator, specialising in pain transformation, injury prevention and rehabilitation; teaching sound breathing and meditation to facilitate a genuine return to health.  She also hosts a podcast called The Seedpod: Health & Wellbeing Essentials, a three-part series to help you recognise the source of your issues and pain, with self-check & self-regulation strategies to start your transformation! ACE Health & Wellbeing blog: https://acehw.blog